Kylie Jenner Calls Out A-Rod For Claiming She Bragged About Being 'Rich'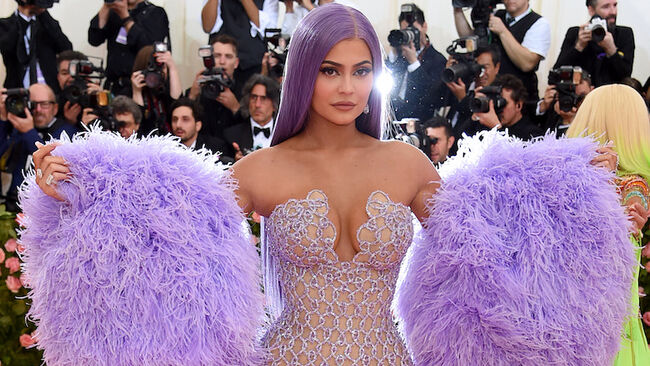 Kylie Jenner is fact-checking Alex Rodriguez's accusing her of boasting about how rich she was at the 2019 Met Gala.
On Tuesday (June 25), Sports Illustrated featured the former baseball athlete for their annual "Where Are They Now?" issue. During the profile, Rodriguez reflected on making his debut appearance at the extravagant fashion function alongside his fiancee, Jennifer Lopez, and much to our delight, spilled some Met Gala tea about Kylie Cosmetics CEO, whom he and Lopez were seated by.
"We had a great table," he recalled to the publication, adding: "We had Kylie and Kendall. And we had an Asian gentleman from [Crazy Rich Asians], the lead. Kylie was talking about Instagram and her lipstick, and how rich she is." 
Sure enough, Jenner, flabbergasted by the accusation, took to social media to correct A-Rod's failing memory. "Umm no I didn't," the makeup mogul tweeted. "We only spoke about Game of Thrones."
Realizing his error, Rodriguez backpedaled on his previous comments. "OMG that's right @KylieJenner!! It was me talking about you and your makeup line and how much my girls love you," he clarified in a quote-tweet, along with the hashtags "#GOT #respect #alllove."
Unfortunately, neither star thought it was necessary to actually share their thoughts on that underwhelming Game of Thrones final episode.